Interesting Signs in Pigeon Forge, Tenn.
Directional Duplicity and Odd-Shaped Markers
---
Pigeon Forge, Tenn., is home to the wrong-way multiplex of US 321 and US 441. When you are traveling south on US 441, you are also traveling north on US 321 (and vice-versa). The signs used to mark this routing consist of some oddly-shaped US route markers, which appear to be indigenous only to Tennessee. Examples of these signs are shown here: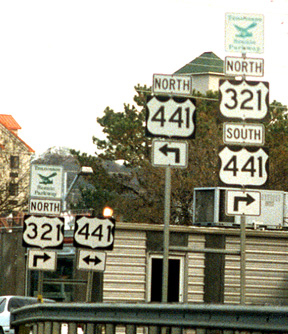 Approaching US 441 from Wears Valley and Townsend on north US 321. There is duplicate signage here, a closeup of the distant sign (which has shield shapes in a more typical design) is below.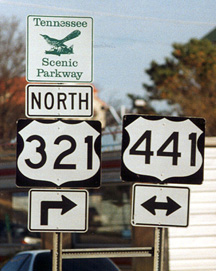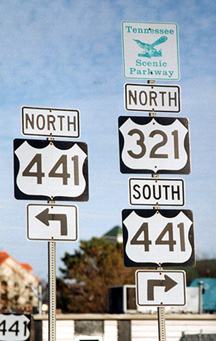 This is a closeup of the signage in the foreground of the first photo.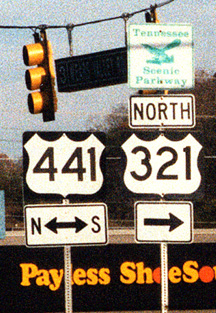 At the intersection, as seen from northbound US 321.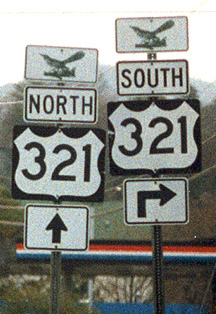 Approaching the intersection on southbound US 441.
---
Go back to the Tennessee page
Go back to the Interesting Signs page
Go back to the Millennium Highway home page
Copyright © 1998-2002, H.B. Elkins